A rejuvenating mystical experience, a holistic mind – body – spirit retreat awaits you,  organized around guiding people on their inner path towards growth and transformation.
A truly unusual transformative three-day retreat awaits you in the desert of Real de Catorce in Northern Mexico.  Join experienced guide and Shamanic leader Cesar Gonzalez on a mystical desert retreat.  Take a journey deep into the desert and into your soul.  Discover the many ways of transformation in this starkly beautiful desert environment.
Leave behind the chaos of every day life unplug, detox from your digital world, and reconnect with your higher self and nature under the clear starlight skies of this unspoiled desert oasis.
The journey begins in the lovely Mexican highland city of San Miguel de Allende, where Cesar or one of his trusted drivers will pick you up in a well-maintained air-conditioned four-wheel drive vehicle.  Lunch will be provided on the five-hour drive to Real de Catorce during which we will pass many small villages and towns that time has forgotten.
Once we arrive at the retreat site, fast work by all will have the camp set up in no time.  All meals are provided while in the desert.  Fresh water and non-alcoholic beverages are also provided.  A nice evening under the stars around a campfire tops off a full day.
The first morning begins with a light breakfast of fresh fruit and coffee then a hike to look for medicinal desert plants, followed by the ancient ritual blessing of mother earth.  This is the time to focus and ask for assistance in the answers you are seeking, to offer gratitude for the experience that is to unfold for you in this moment.
When we return from our hike and the gathering of medicinal desert plants.  We will prepare the Temazcal or sweat lodge.  Your shaman guide will instruct you on the ritual and the use of the optional herbs during the Temazcal.  We will spend time in mediation and relaxation during the Temazcal.  Due to the powerful forces available in the ancient rituals plenty of time will be available for rest, and reflection.  Our goal is to help your soul heal from old wounds and to give you back the energy, strength, and wisdom to achieve your maximum potential and happiness in your life.
The following day, a trip to the lovely silver mining town of Real de Catorce (Eagles Nest) and the Cerro el Quemado Mountain will be provided.
Guests will have the choice of horse back riding to the sacred mountain of the Huichol Indians, El Quemado is the historical site where for hundreds of years the young ones were initiated and to give thanks to Wirakuta for another year of blessings.  The other choice is to walk the amazing town of Real de Catorce, time for taking pictures and catching a refreshing shower or bath.  There is a small additional charge for horse back riding and the showers.
The next day we begin our return to San Miguel de Allende. Post and pre-trip tours can be arranged along with airport pickup.  Just make the request when you book the retreat.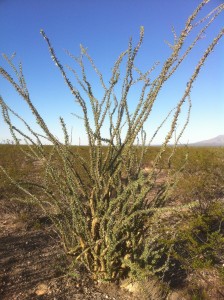 Enjoy the ultimate digital detox vacation.  Leave your electronic devices at home, reconnect with your essential self, and explore what your soul is trying to say to you.
Meet and enjoy spending time with the Mexican family that owns the land where the retreat is held.  The families are subsistence farmers with no way to get water to their farm unless it is trucked in a very expensive and time-consuming process.  Mystic Retreats supports this family with donations from each retreat toward the cost of installing a solar pump for their well so that they may finally have fresh safe drinking water as well as water for crops and livestock.  The next project is to bring solar power to the house so that the children may study for school after dark and the family can safely see to cook dinner and spend time together in the evenings with out needing expensive and dangerous kerosene lamps.
Upon your return to San Miguel, you many arrange additional tours with Cesar to the healing hot springs of San Miguel, a day outing to Delores Hidalgo to search for local ceramics, explore the ancient pyramids or enjoy the stunning city of Guanajuato.  Or simply tell Cesar of your desires and let him create the prefect post retreat tour for you. a magical adventure awaits you.